Guests Reviews
Please share with us your experience of accommodation in Kianpour house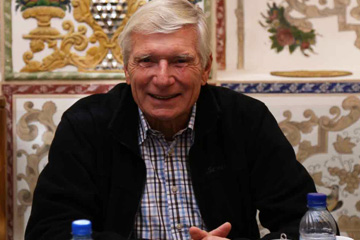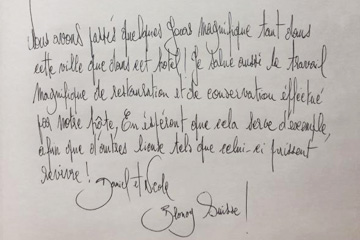 Hakan Takan
I had a great stay in this historical Kianpour residence. It is indeed an original place to stay in Isfahan. The decorations, peaceful  environment, friendly service were all exceptional. The dining room is especially like a museum. And they have nice suites for femries too. Lot of historical allefacts around. Plus a good WiFi which is not always the case. Definitely  a nice place to story in Isfahan.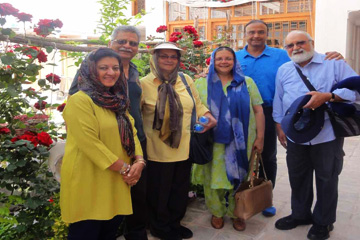 Uwe M.
Delightful stay
The choice was a good one: friendly, helpful, open and polite staff (for the guys at reception in the evening/night I have to improve my Persian :-)). I enjoyed especially the birds in the court yard responsible for the wake-up calls in the morning. The delicious breakfast in a magnicent location I would consider as the icing on the cake. Main challenge was to get a taxi driver at the Isafahan bus terminal who knows without"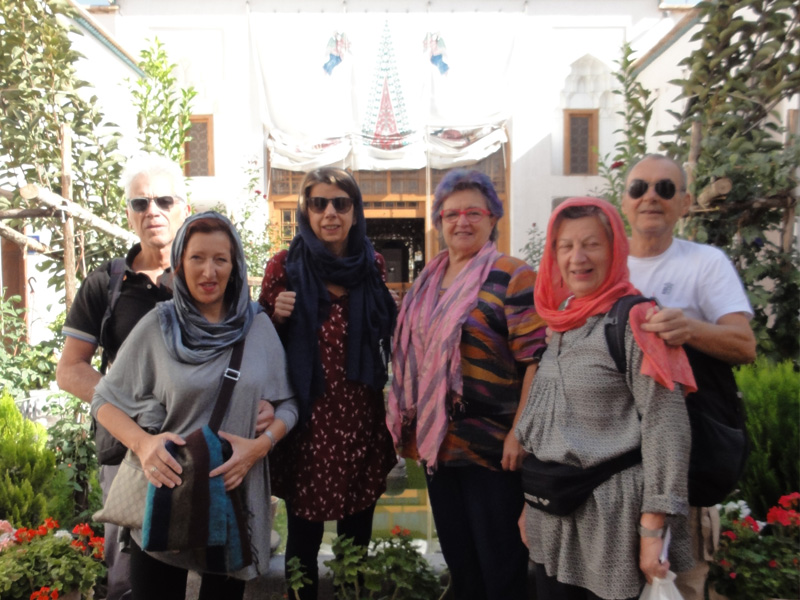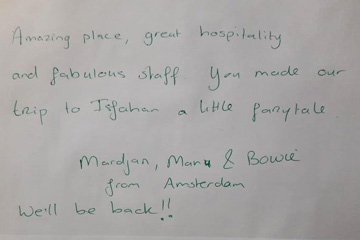 Mehrnaz bochet
Dreamy place to feel Persia !
the hotel, the rooms, staffs breakfast, perfect.
Everything's is inside the room. there is the heater comes from the ceiling. warm in the fall. there is air condition perfectly working for summer time. each room has toilet bathroom, shampoo, tooth bath, hair dryer, towels, sandals, warm blankets. they staffs are super nice people. respectful, they help you and provide you everything. it is really like 5 star hotels, but better. why? because the place you are has the age of the Qajar, the Persian empire. this is super nice, traditional Persian in the same time elegant like empire Persian.
I highly recommend this hotel; that would the best choice in Isfahan.
we were franco-iranien couple, my husband was amazed by this hotel as an European person for first time in Isfahan.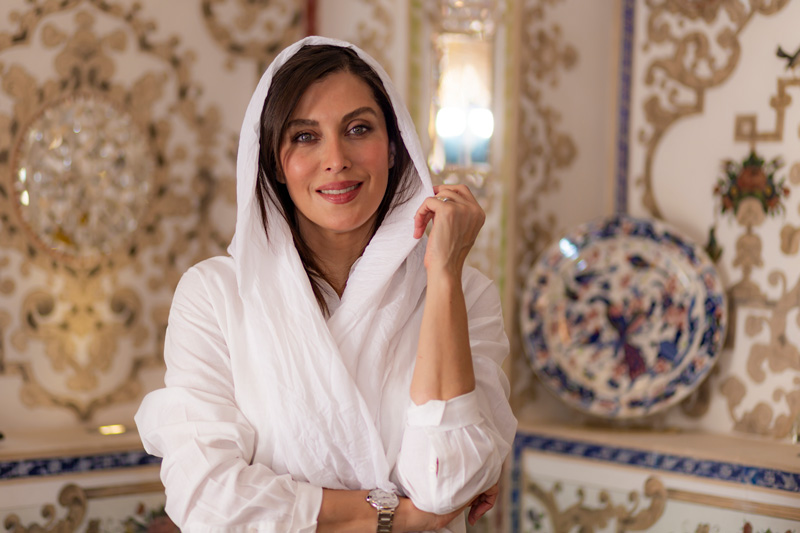 Unna & Zoun
We had a fantastic stay at the kianpour. The city of Esfahan was also very impressive. We hope to get back one day.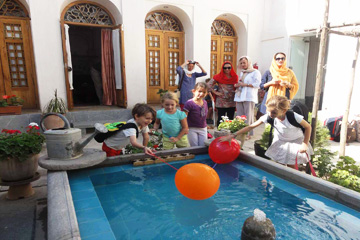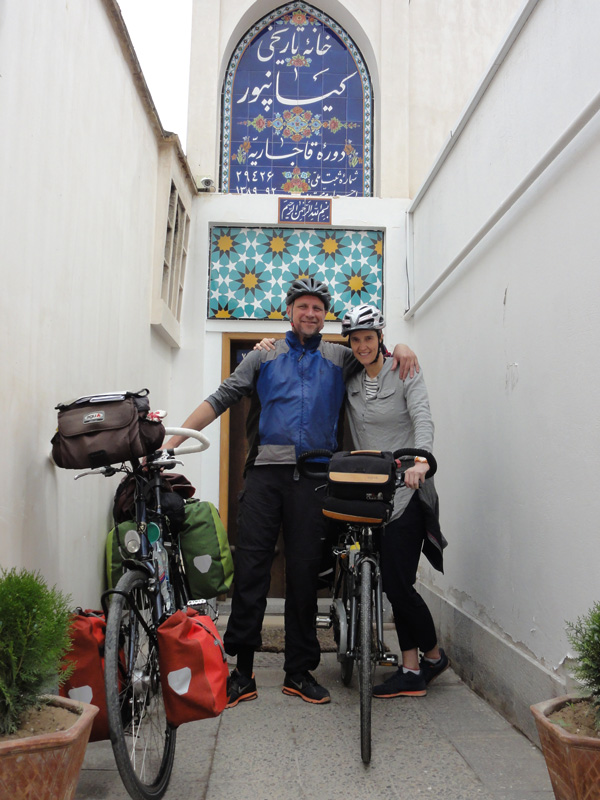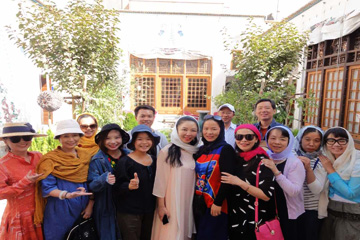 Shima Hashemnia
Our journey path got us to Isfahan. Many dear Isfahanians had invited us, and we went to the most different host we've ever had. Staying in a historic and old house that was a dream for us came true. We met a friendly and most welcoming manager since ever. From the early hours, we got so close to each other just like old friends.
We met educated, successful, compassionate about their homeland, and loving people.
This hotel was different for us with the rest of the other hotels and parties, also the kind and loving Kianpour family hosted us! There were days full of beautiful memories in a Qajarian house, and more importantly memories with dear friends.
Unlimited appreciation for the love and affection you have shown us. Hope that one day Karen and Arsalan will become playmates and close friends.
Thank you, dear Fatemeh, dear Muslim and dear Karen. We love you all.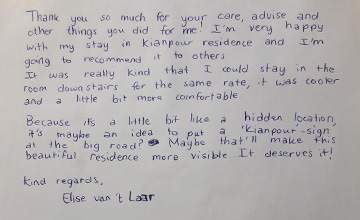 Iran Wanderlust
DELIGHTFUL EXPERIENCE
Great place. As I found it, Kianpour's Historical Residence is a 150-year-old mansion that has been renovated and converted into a boutique hotel. It features 6 rooms which are but nicely furnished. The suites at the ground floor are spacious. The owner is a young architect and the staff are were very friendly and helpful. It is not very close to the city's main historical square though the route is fun if you care to walk. I recommend it.
Samspit
Fabulous historical boutique hotel house
Was there for a couple of days back in November 2015 and really really loved this place. It was restored with love and care and it really is a little gem in Isfahan! The breakfast room is something to be seen... Highly recommended.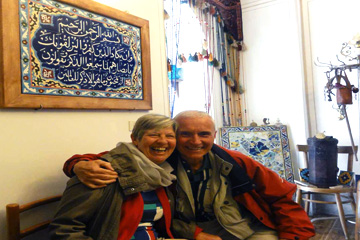 Arman Rashidi
We loved all the beauty of Isfahan, four day was not enough time to see all the sights. Our stay at kianpour house was lovely! The service, breakfast and room design are not easily rivaled. We hope to return to Isfahan and kianpour house in the future. Thank you for the hospitality.
U.S.A. New Mexico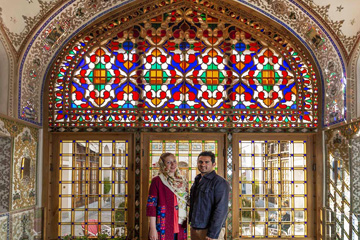 Mohammad Mansour Flamaki
A note to Mr. Muslim Kianpour
On the occasion of his graduation in the field of architectural restoration.
To a humble servant like me, it is so lovely that after his university education, one has both requested and looked forward to a note explaining how well his work is academic. On the occasion of finishing my postgraduate education, Mr. Kianpour, in a sentence, I would like to make one brief remark, in the following words:
The love of knowing, when embedded in a sense of civic responsibility and integrates the researcher with a commitment to scientific knowledge that does not define the profession of scholars, represents the most endearing traits that's rooted in Mr. Muslim Kianpour's soul.
I wish him success.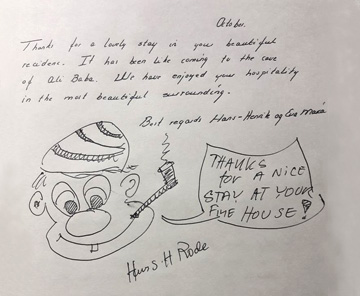 trippinkathy
Stunningly beautiful hotel, comfortable rooms, warm Iranian hospitality
As the American-born wife of an Iranian-born (now naturalized American) husband, I had the fabulous experience of traveling to Iran in April. It was my first trip to a place I'd long heard of. An Esfahani relative recommended we stay our first five nights in Kianpour's Historical House and how lucky we were! The hotel is absolutely beautiful, with every detail from the original design of this 180-year old house lovingly restored. The young architect who supervised the restoration is now managing the hotel (and his lovely wife is the receptionist), so you can imagine the pride and pleasure he takes in keeping it in perfect condition and in explaining the significance of every detail of the art and architecture. I speak no Farsi, but he spoke enough English to communicate and joke with me. Here are some pertinent details about the place:
1. Location: the K.H.H. is in a great location, just a block off Chahar Boulevard-- the famous grand boulevard stretching through the historical section of Esfahan that leads to the beautiful ancient bridge featured in Anthony Bourdain's cool travel program on Iran. You can easily catch a taxi on Chahar or walk along the wide, tree-lined blvd, past shops and eateries.
2. Room: my husband, 20-year old daughter and I stayed in a very large,modern, ground floor room with four beds, a bathroom (western-style toilet and bidet, shower, and sink with shelved cabinet), with multiple doors that opened onto a central courtyard with a long, shallow reflecting pool surrounded by flowering plants. The room was very comfortable and the courtyard was peaceful and beautiful. It cost only about $100 U.S. per night.
3. Breakfast: The room rental included a great breakfast. Another reviewer mentioned the breakfast room-- it is spectacular! It is really the jewel of the place, with gorgeous chandelier, mirrors and decorative touches on the walls, and a view of the courtyard. The table is beautifully set and the food a typical wonderfully filling Iranian breakfast with boiled eggs, bread and cheese, honey and jam--they had a carrot jam that was amazing. Sounds weird, I know, but it was great. The server brings more of anything, including tea or hot water for the instant coffee. I'm particular about my coffee, so I brought a melita/filter and ground coffee and the server brought me hot water to make my own at the table. Perfect.
4. Hospitality: The Iranian people were incredibly warm and hospitable to us,and the delightful and funny manager, his wife, the old gentleman who watched the grounds, the server who brought the breakfast, everyone at K.H.H. made our stay wonderful. I cannot recommend this place highly enough. We later traveled to Shiraz and Tehran and we could not help but compare our later accommodations to the Kianpour Historical House, and we kept wishing we were back there!
Neshan D
Lovingly restored traditional Iranian home
It was an honour and a privilege to stay a couple of nights at this 180 year old home that was loving restored by father and son duo over a 5 year marathon effort. Make it a point to engage in some historical conversation with the son and you will be richer for the experience. If you love architecture, ask to see pictures of the home when they first bought it and you will appreciate the place you are in that much more... He is a great host.
Please note that not every room has an internal bathroom - so if that is a requirement, please specify that. From this wonderful house it's about a 20 minute walk to the main square and mosque. Another 20 mins will get you to the bridge.
This is a place to stay for a real experience of Esfahan and Iran.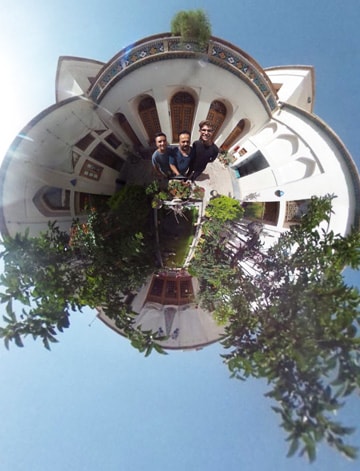 TheGirl78
Lovely little gem in the middle of a wonderful city
We were greeted really warmly by the hotel owner who was incredibly helpful and kind. The rooms are both comfortable and grand, with all the necessary amenities. We wanted to have something to eat as we arrived, and even though it was late they managed to get some food delivered for us. The courtyard is absolutely stunning and an oasis of calm. The restoration works are incredibly well done. One of the highlights was having breakfast surrounded by beautiful art on the walls. Lovely place and would definitely come back again!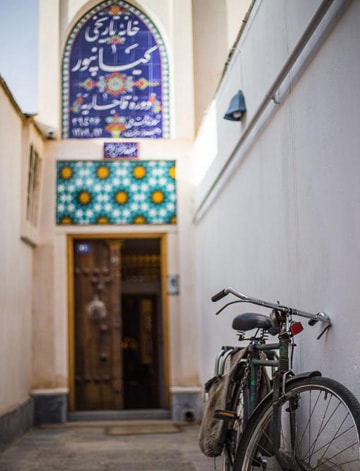 Shant_Te
Amazing hotel, highly recommended
My trip to Esfahan was great, and Kianpour's hotel was the cherry on top.
Super welcoming feeling offered by the hotel owner Kianpour and his wife. We felt home and not like any commercial hotel. Our check-in was late in the night and Kianpour was waiting for us to show the room and make sure everything is ok.
The room was superb, nicely decorated, comfy beds, clean and fresh packed towels were placed as well.
Next morning the breakfast was ready, it was excellent, i loved the delicious cheese and freshly baked bread. And they kept asking us if we needed anything else, great service.
Kianpour helped us a lot to plan our attractions since we were there for a short stay and we wanted to see everything, he sat with us marking the map and advising us where to go and what to eat and what not to miss. SUPERB.
His wife helped us as well to book the bus tickets online.
Last day he even gave us a nice souvenir from Esfahan culture :)
If you in Esfahan you should definitely stay here, its like experiencing the rich history in a hotel (home).