FERAGHATKHANEH
TWIN-DOUBLE SUITE
Khoftanja means sleeping spot. On the west side of the first floor of Kianpour boutique hotel, there is a zemestan neshin room.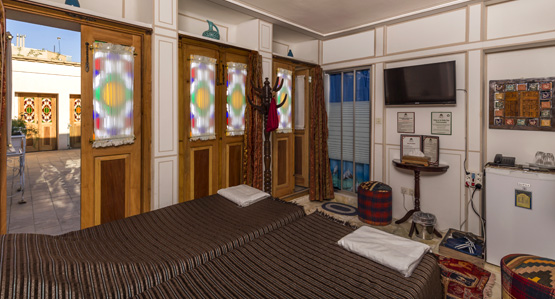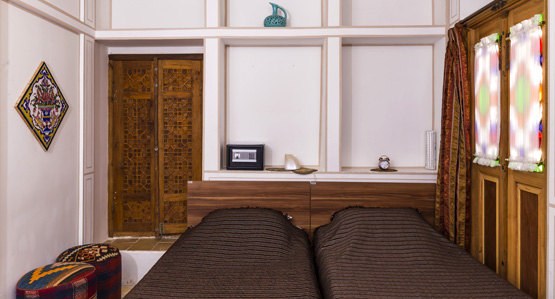 VOSAQ
TWIN-DOUBLE ROOM
This room is a suite with two beds which is equipped with an indoor bathroom and a toilet outside of the room.
KONJ
TWIN ROOM
This room had a limited height. The access point for this room was a short ladder or small stairs.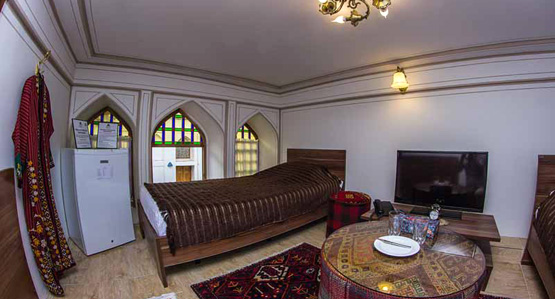 KHABESTAN
IMPERIAL SUITE
This room has a great view of the yard or Miansara. If you open the middle door the pond is in front of you.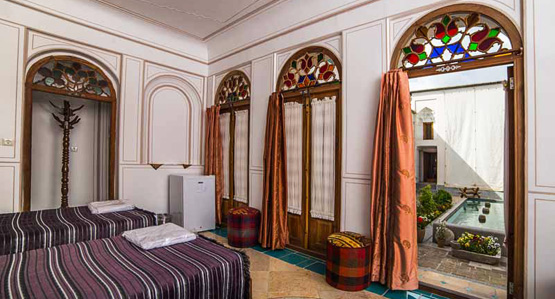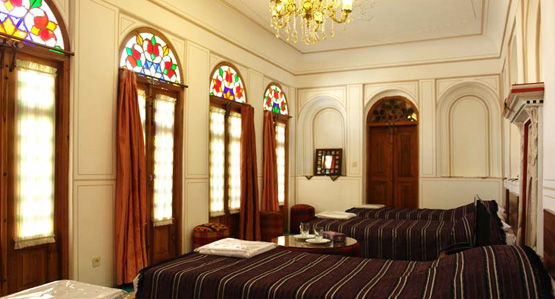 KHABKHANEH
IMPERIAL SUITE
At the moment this room is a suite which contains two separate rooms with an interior connecting door.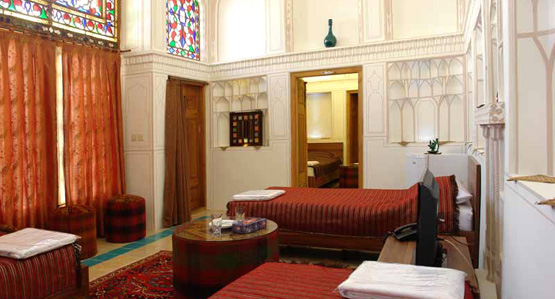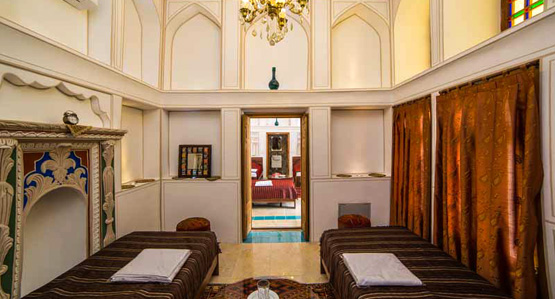 KHOFTANJA
IMPERIAL ROOM
A beautiful and unique architecture which is belong to Ghajar era is second floor room called Ghooshvar.